Don't you feel like you have gone back in time when you glance at this set? Hard to stop staring right?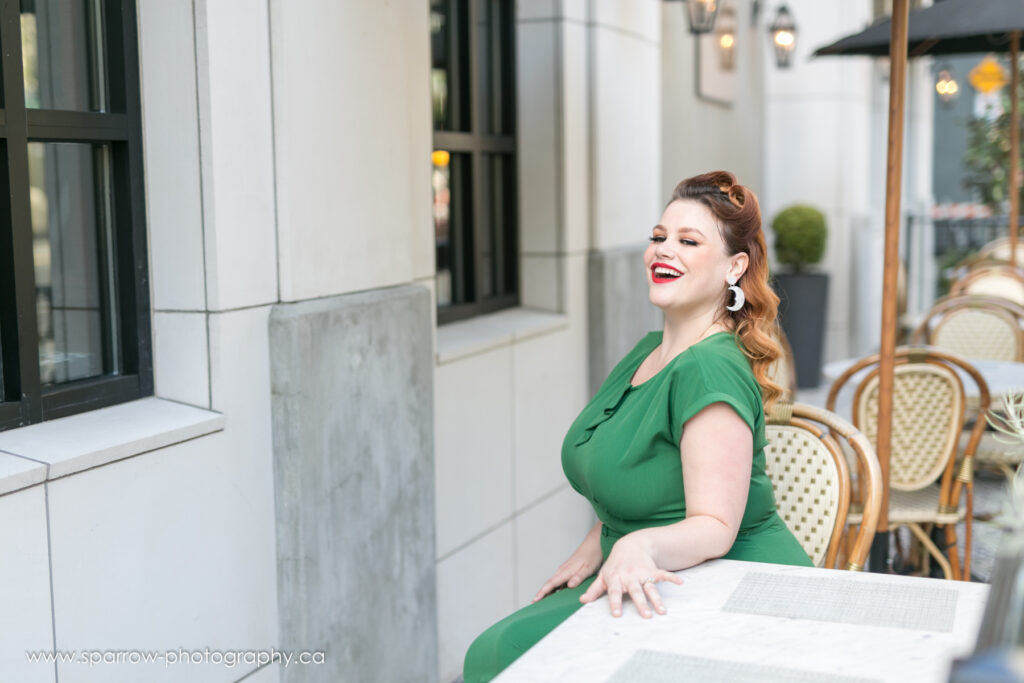 Ruby Roxx has been such an amazing model, friend, and inspiration to me over this past year. We have worked together multiple times now and have had a blast at all of our shoots every single time! She is super easy to work with professionally and on personal projects as well. Plus, her energetic personality can be very contagious! I love that. Recently, we shot together for Stop Staring clothing in the heart of downtown Vancouver. This woman can rock any outfit although vintage and pin-up looks absolutely gorgeous on her!
The history of Stop Staring:
Established in 1997, Stop Staring! is the leader of original retro chic dresses and separates that flatter the figure and cater to a woman's independent spirit with timeless and classic styles at consistently affordable prices. Alicia Estrada, head designer and founder of the Stop Staring! collection, started sewing at the age of seventeen. With a house full of 3 brothers and 6 sisters, Alicia quickly forayed her hobby into a thriving business! In 2005, the Mayor of Los Angeles, Antonio Villaraigos, awarded Stop Staring! "Minority Manufacturing Firm of the Year". Today, Alicia's love of all things vintage plays a key role in her design process. She continually incorporates the details of yesteryear into her beautiful and flattering retro-contemporary dresses and separates.
Like many woman all over the world, I also believe that the pin-up era has never died and lives on in fashion, beauty, and nature to this day.
Very excited for our next shoot Mrs. Roxx!
Take a look at the blog post from Ruby Roxx on her personal website below as well:
www.rubyroxxmodel.com/rubys-blog/stop-staring
Photo credits by Instagram handles:
Photography: @sparrow_photography
Model: @vanrubyroxx
Makeup: @beautybybanakas
Hair: @angela_ohana_23
Dress: @stopstaringclothing
Venues: @suttonplacehotels @fairmontvan @wedgewoodhotel @vanartgallery