Picton Magazine "Blissful Breeze" Richmond BC
Titled "Blissful" Breeze" is a windy and whimsical styled bridal shoot that has been published in the international magazine Picton Magazine November 2019 N327.
The inspiration of "Blissful Breeze" came from the gorgeous gowns designed by the talented Hannah Tikkanen. Hannah's designs are incredibly heavenly. She has taken inspiration from the endless beauty and enchantment of the sea. Iona Beach which is located in Richmond, B.C. Canada was the perfect venue. With it's warm breeze and stunning views, it was without a doubt a wonderful place to showcase the flowing and romantic approach to the images.
To the lovely brides who dream of a warm and sunny summer wedding, consider having your wedding at a regional park close to the water to embrace our natural beauty we have right here in our own backyard of beautiful British Columbia. If you live near the west coast you will have so many options for your special day in the summer from fresh florals to both cool or warm appetizer bites to share. As well as, the chance to watch a breath-taking sunshine right in front of you from your head or sweetheart table. The perfect way to ease into your night to celebrate with some beverages and a dance party. These are the moments that you and your new husband or wife will cherish forever.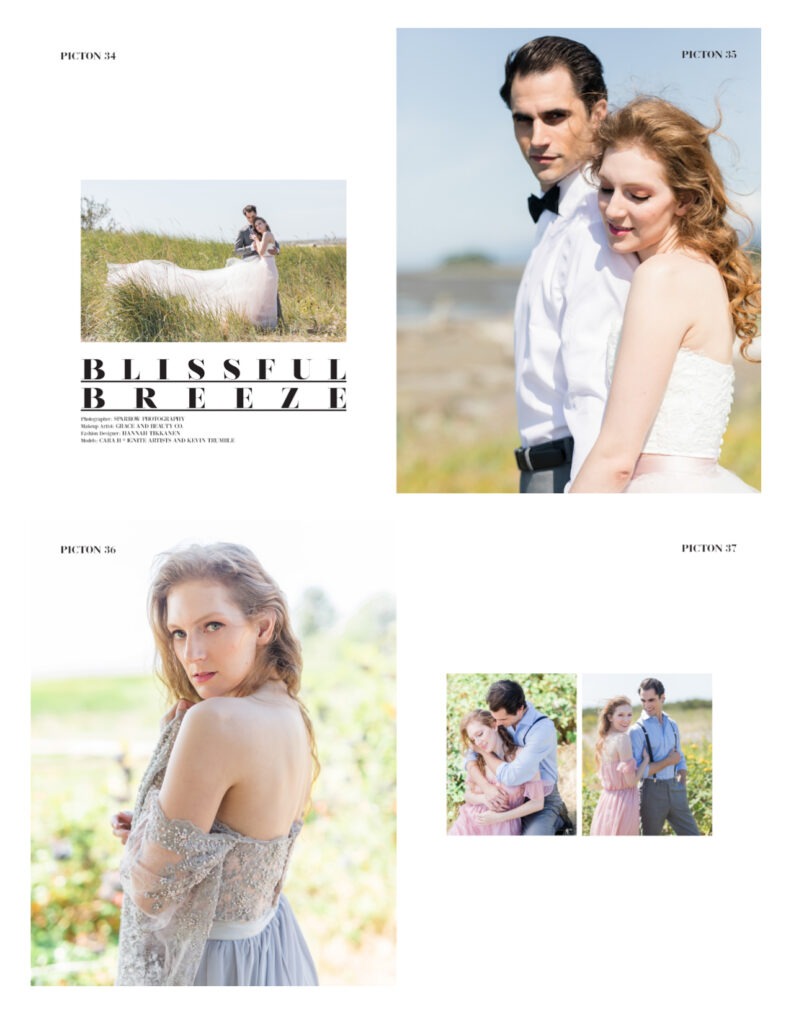 Thank you so much for this amazing team that Sparrow Photography loved working with!
____________________________________________________________________________________________________
Photography – Sparrow Photography
Model's hair and makeup: Grace & Beauty Co.
Model's gown: Hannah Tikkanen (Ignite Artists)
Model (Female) – Cara
Model (Male) – Kevin
Venue – Iona Beach