Throughout the years, it was always you.
One of the most anticipated weddings of this year was Krystabel and Tom's wedding at the Fairmont Hotel Vancouver. Alongside, the incredible planning of Kreative Operations, Krystabel and Tom's wedding day went off without a hitch. Unless you consider the long-awaited marriage of the bride and groom, then yes, one amazing hitch finally occurred after 4 years of wedding planning. The Fairmont Hotel Vancouver truly is the "Castle in the City" which was the perfect setting for the vision of their wedding day. A dream to document as their wedding photographer.
We were all head over heels, over the simply gorgeous white florals and assorted greenery created by the talented Pretty Things Florals Van. The gorgeous arrangements were showcased at the alter during ceremony as well as at the sweet table during the reception.
The reception emoted love and togetherness. Combine classic candelabras and gold Chiavari chairs by All Occasions Décor the room was filled with elegance. With a delicious wedding cake created by Just Cakes Bakeshop and it had the bride and groom wanting more. The evening consisted of everyone dancing the night away, so much love, and smiles on all of the guests faces.
Here is their stunning wedding that was almost 4 years in the making!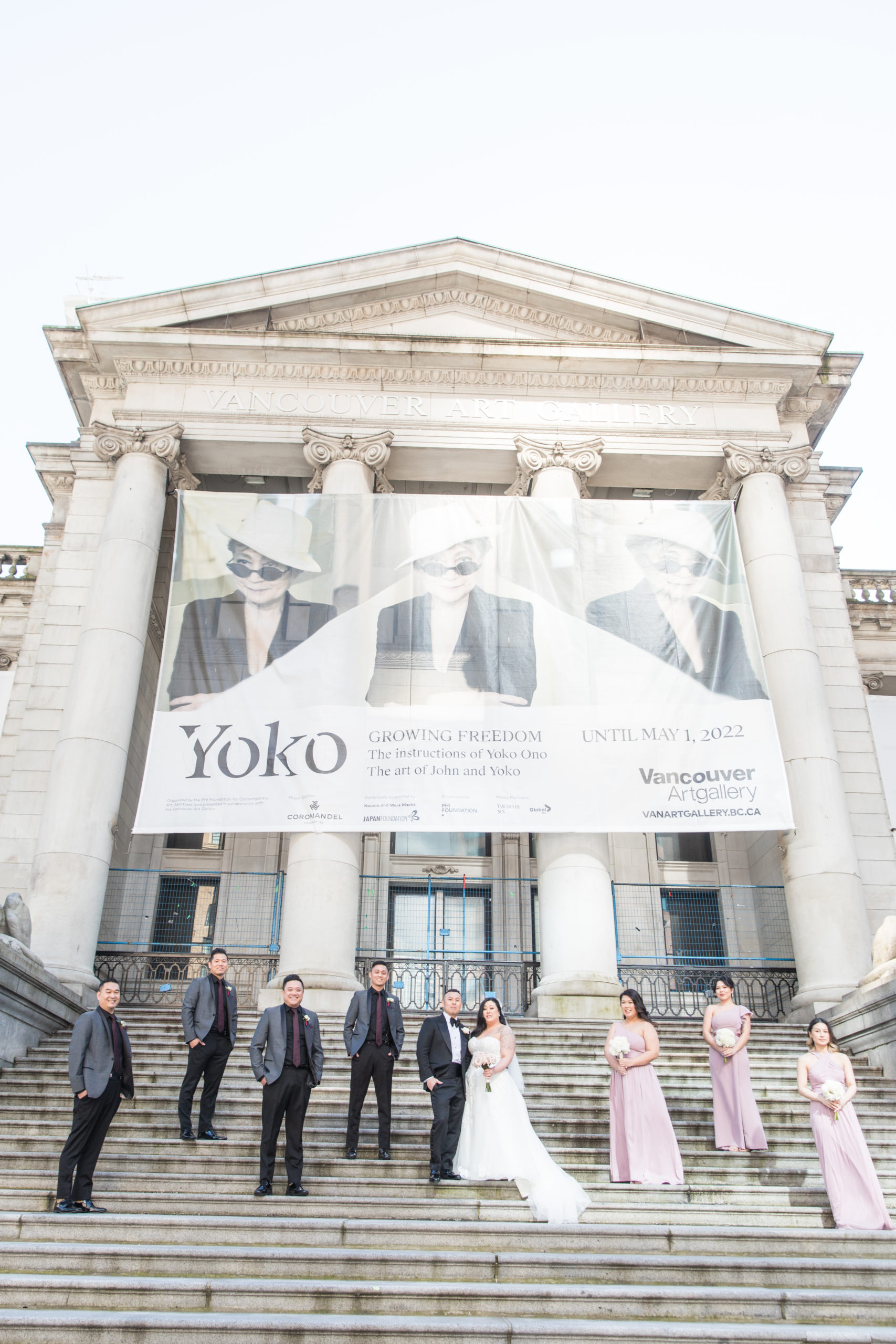 Photographer: Sparrow Photography
Venue: Fairmont Hotel Vancouver
Makeup/Hair: Vivian Jun Makeup & Hair
Flowers: Pretty Things Florals Vancouver
Décor: All Occasions Decor
Cake: Just Cakes Bakeshop